A garage door opener is something most people don't give much thought to till they need one. They come in different models from chain drive, belt drive, screw drive, while others allow you to operate quietly and even have WiFi connectivity.
There are also garage door openers that are smart home enabled, allowing you to control them anywhere or even with voice control.
We know how intensive it can be to look for the best garage door opener. We compiled a list of five of the best garage door openers and created a buying guide outlining the main features you should consider when making your decision.
The Best Garage Door Openers
1. Chamberlain b970 Garage Door Opener
The chamberlain b970 is our pick for the best garage door opener. The garage door opener uses a steel-reinforced rubber belt drive and is constructed with quality materials. This makes it durable.
The system is powered by Chamberlain's Max Lift Power System, which delivers a lifting force equivalent to 1 ¼ horsepower. The garage door opener is WiFi-enabled through its app myQ. With the app, you have smartphone access, and you can receive notifications if the door's been left open.
The box includes a pair of safety sensors and motion-detecting control. The control panel allows easy programming of remote controls, keypads, and myQ lighting accessories. It also automatically turns the lights on when motion is detected.
Another great feature is the built-in battery backup. You don't have to worry when the power is out.
The garage opener comes with a wireless keypad equipped with Posilock antitheft protection and +2.0 encryption that protects against hacking. The belt drive model allows you to set a four-digit code without the use of the remote.
The garage door opener is compatible with smart home applications like Google Assistant.
If you have kids or pets, the garage door opener's sensors project an invisible beam across the garage door opening with automatic reverse. This saves them from any possible harm. The garage door opener lights turn on and flash if the infrared beam is broken from any object's blockage.
Pros
Compatible with myQ technology
Horsepower is equivalent to 1 ¼
Comes with 3 button remotes
Smart garage door opener
Really Quiet
Inbuilt battery backup system
Motion detector
Cons
Requires wifi connection
It can be tricky to install
2. Genie Silentmax Connect
The Genie Silentmax comes in second with its smart home features. One of its boasting qualities is that it is compatible with Alexa and Google assistant through the integrated Aladdin technology.
The garage door system features a strong 5 piece steel reinforced rail system. It is lightweight, and no additional hardware is needed. The garage door opener has 1/2 horsepower that can lift doors up to 7 feet tall and 500 lbs.
The Genie Silentmax comes with 2 pre-programmed remotes, a multi-function wall console, and a safe- T Beam System, which helps ensure safety with an infrared beam of light across the door opening.
Pros
Quiet
Strong and Durable
It can be synced to Alexa voice control and Google Assistant
Easy to install
Cons
Challenges with the WiFi features
3. Genie 1035 V Garage Door Opener
The Genie 1035 V uses a chain drive mechanism hence making it durable. The Genie 1035 doesn't offer much in terms of features, as it has no built-in lighting, Wi-Fi, or backup battery. This however, shouldn't be something to worry about as it is a reliable performer despite lacking the advanced features.
The garage door opener motor's horsepower is ½ which is enough to lift a standard garage door. It can lift doors that weigh up to 350lbs and are 7 feet high.
Additional features include an installation rail, a push-button wall control, a single car remote control, and sensors that stop the garage door from closing if an object crosses its infrared LED light beam.
You can upgrade the garage door model to WiFi with the addition of the Aladdin Connect WiFi-enabled smartphone garage door controller, which is available as an extra purchase.
The chain drive garage door opener works with popular built-in car remote systems like Home Link and Car 2U. The model comes with a 5 year warranty.
Pros
Reliable and Durable
Affordable
Compatible with Homelink
Easy to install
Offers plenty of power for standard doors
Some customers have rated it as being quiet
Cons
No smart features like WiFi
No backup battery
Comes with 1 remote
4. Liftmaster 8500
The Liftmaster 8500 is wall mounted garage door opener and is designed to save you ceiling space in your garage. P3 motors power it. The unit runs quietly, and the operation is reliable and smooth with a variable speed.
The garage door opener comes equipped with an auto-force feature that constantly monitors the garage door system, adjusting forces for temperature fluctuations, floor height, and door track movement.
It also features an enclosed gear case that provides continuous lubrication and protection for durability and smooth operation.
The Protector system uses an invisible light beam across the garage door and automatically reverses the door in the event of any obstruction. The opener light turns on when the Protector System's infrared beam is broken.
The Liftmaster 8500 allows you to electronically program security codes through the myQ Control Panel or the powerhead. It comes with an attached six-foot power cord and has a power deadbolt lock for added security.
The box includes a remote light kit that can be mounted anywhere in the garage and delivers up to 200 watts of light with adjustable light time delay.
Something worth noting is the garage door opener isn't compatible with roll-up doors and low head track. It is best suited for homes with sectional garage doors with a front mount torsion spring with a one-inch shaft.
The unit can handle doors that are up to 180 square feet, 14 feet tall, and up to 650 pounds.
You'll receive three button remote control, one myQ Control Panel, one Remote Light, safety sensors, a cable tension monitor, and one remote light with the purchase. The garage door opener comes with a lifetime motor warranty and five-year parts warranty.
Pros
Wall-mount design saves space
Auto force feature
Easy to install
Protector system includes myQ Control Panel
Quiet
Cons
Has to be readjusted when temperature changes


5. BeamUP Workhorse BU100
The BeamUP Workhorse BU100 is an ideal choice if you're looking for an affordable unit that also offers you smart home features.
Another great feature is that it works for doors that are up to 7 feet in height. If your door is larger than 7 feet, you can purchase an extension kit. With ¾ horsepower, it's the lowest on our list, but the garage door opener is fitted with a heavy-duty chain drive making it durable.
Hence it can open and close a range of garage doors regardless of weight. The garage door opener is designed to run smoothly and quietly despite having a chain drive mechanism.
It is integrated with 1500 lumen energy-efficient LED lighting, which provides security around your garage. Setting up the Beam Up is pretty easy and can be installed without any need for special tools.
Additional features include a remote control with dual burst technology, Photo eye safety kit, and a large door control button for ease of use in the dark. The chain drive model is compatible with Homelink.
Pros
Reasonable priced
Photo-eye safety kit
Compatible with all generations of Homelink
Includes a multi-functional wall button
LED lighting
No annual subscription for the app
Easy to install
Cons
Comes with one remote
No backup battery


What To Look For In The Best Garage Door Openers
a) The Drive Type
Garage door openers work in various ways.
Chain Drive Garage Door Opener: Chain drive models are known for being affordable and durable. They use a metal chain to drive the trolley up and down to open and close the door. They can handle heavier doors. The downside is that they can be noisy due to the metal chain.
Belt Drive Garage Door Opener: Belt drive models use a rubber belt to move the trolley. This makes them quieter than chain driven models.
Belt drive models require less maintenance compared to chain driven openers. However, they are more expensive.
Screw Driven: In terms of speed, screw driven models are the best option.
Screw driven models use a threaded steel rod to move the door up and down by wrapping the wire around to pull the door up and unraveling to let it down.
They are durable and reliable but require more maintenance. They are not strong enough to handle larger, heavier doors; hence, considering these models, it's best to stick to single-car doors.
Wall Mounted: Wall mounted models are also known as jackshafts.
They use a motor that drives pulleys and cables to turn the torsion bar and raise the door.
These openers can work on all types of doors and tend to be big space savers. The downside is that they can be quite expensive.
Direct Drive: A direct drive opener runs as a single unit with the whole contraption moving to lift the door. They tend to be the quietest and smoothest mechanisms.
b) Horsepower
Horsepower is key when considering your garage door opener.
The horsepower determines the weight of a door that an opener can lift and how efficiently it will move it. There are three levels of horsepower found in most garage door openers.
Depending on your type, you will want to ensure that you have enough horsepower for your garage door opener to function effectively.
1/3 can lift a once car garage door.
½ is best suited for dual car or sectional garage doors that weigh around 300 pounds. It is also ideal for newer homes.
¾ to up to 1 ½ is capable of lifting garage doors of up to 400 pounds. Models in this range will highly likely be high-tech and have high power.
Wood is considered the heaviest material for doors and can often be found in older garages.
You can consider buying a higher power opener even if you have a lighter door. It will simply fasten the process hence opening the door quicker.
c) Safety Features
All garage door openers have been required to have a special reversing mechanism to prevent closure if kids, pets, or cars are in the way since 1993.
Photoelectric sensors are placed at the bottom of your garage door and won't allow the garage door to close when it senses an object or some form of interruption.
If safety is a top priority, you can consider a model with additional features such as allowing you to change the security code after each use to prevent a break-in by intruders.
Security Lights: They light the entire garage door making it comfortable to move around your garage. Some garage door openers feature led light which tends to be energy efficient.
Rolling Code Security Technology: This feature allows you to amp your security system. You can randomly choose a new code every time you use your remote.
d) Other Features To Consider
The remote is part of the garage door opener kit and is the most used component. It's key to check how many remotes your kit comes with and how well they function.
Some garage door openers offer advanced features that include smart home integration.
There are garage door openers that come equipped with an auto-close feature that automatically closes the garage door after a certain amount of time.
Some garage door openers have backup battery capability meaning you don't have to rely on electricity for the model to work.
Manual Release: This feature allows you to open the garage door manually and can be extremely helpful if you experience a power cut.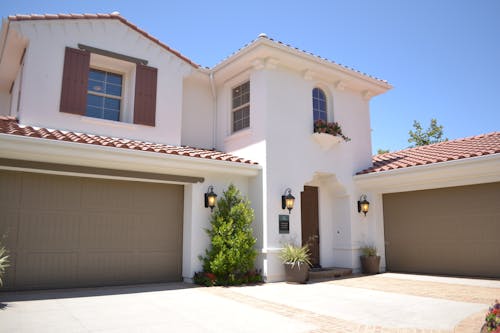 Also Read: